Business English Boost: Meeting a foreign businessman for the first time
Meeting a potential business partner for the first time can be stressful. This stress may be multiplied if you will not be speaking your first language.
English is changing all the time, as is the world of commerce. Here are some tips about how to speak in business situations in the 21st century.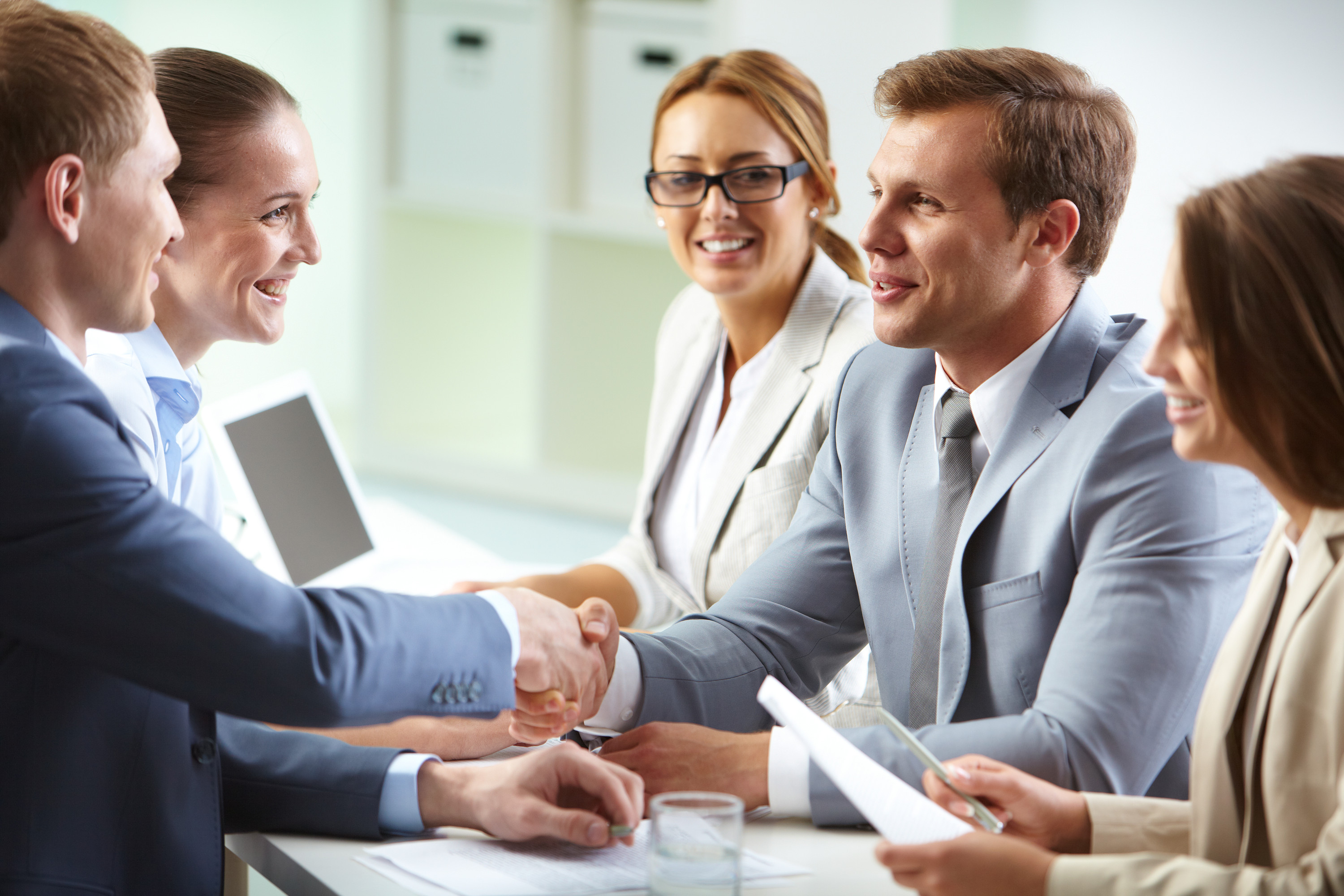 1. Arranging a meeting:
A good format for arranging a meeting by e-mail is:
A. Dear Mr./Mrs.______
B. General thanks
C. Paragraph describing purpose of meeting
D. Paragraph describing specifically where and when your meeting should take place, and anything else relevant to the meeting.
E. Yours Regards,
-Sender-
For example:
Dear Mr.  Mizinu,

Thank you for your kind response to my previous emails.

My colleague, Mrs. Gonzales, and I would like to discuss your investment in our company in person. I understand that you will be in Buenos Aires next week, so I would like to arrange a meeting.

If it is convenient for you, I propose that we meet on Wednesday at 13h00, at our office in Avenida Callao 357. It is close to the metro stop Callao. If another time is better for you then let us know and we can arrange it.

Kind Regards,
Ignacio Caruana
CEO Café Molini
For more advice on how to write the perfect business email, see here.
2. Greeting
Obviously, you have arrived on time and look presentable. While giving a firm handshake (in most parts of the world), you should probably always say "nice to meet you". This expression can also be said at the end of your first meeting, before saying goodbye. But make sure you don't say it upon meeting someone again, or it will appear that you don't remember meeting them! It will be nice to make some small talk with the person to make them feel comfortable. You can try talking about their journey, the weather, how they feel about the country that they/you are in, something that you know about their culture (carefully), something which is in the news, or anything else that comes to your mind. Of course, the more natural, the better.
Mr Mizinu? Hello! I'm Ignacio! Nice to meet you. How was your journey? It is very hot today! But I suppose in Japan it is very hot as well, no? Is this your first time in Buenos Aires? If you like pizza, then you should to Guerrin, it's fantastic!
As you begin speaking to your new acquaintance, you will begin to hear his/her way of speaking. If English is their second language as well, then be extra careful to speak slowly and clearly.
3. Agreeing and disagreeing with proposals
To show that you are happy with the plans of your new business partner, you can say, "excellent", "perfect", "sounds great" and simply "I agree" while the other person is speaking.
Being respectful while expressing that you are not happy with someone's proposals is more difficult. Try starting sentences with "That's a nice idea, but…", "I'm not sure if that is a good idea because…" or "I had been thinking…".
Excellent ideas Mr. Mizinu. I think that the products that you have suggested will be perfect for our franchise. However, I'm not sure about the colour scheme of the text. Would it be possible for my design team to give some recommendations?
4. Making new proposals
To suggest your own ideas, try using "I think it would be a good idea if…", "I would like to see…" or "One important point for us is…". The conditional tense can be used to make new suggestions sound more gentle; "Would it be possible to…?", "Wouldn't it be better if…?", "How would you feel about…?".
 I had been thinking that we might be able to share the costs of the delivery. Would that not be possible? Also, how would you feel about having both companies' logos on the packaging?
5. Concluding your meeting
It can be a nice idea to summarize or clarify your ideas. This might turn into a list:
So, we will begin operating together on the 1st July. You will send the first container before then, and we will send payment at the same time. Our design team will produce some example texts next week for you to choose from.
Some nice things to say as you part ways include "it was nice to meet you", "have a safe journey" and "I hope to see you again soon".
It was a pleasure to meet you Mr. Mizinu. We will stay in touch by e-mail. Enjoy the rest of your time in Buenos Aires and have a safe journey back to Tokyo. Bye!
TEST YOURSELF
Imagine that you will be meeting a foreign business partner for the first time. In the comments section below, write a paragraph of speech for when you first meet this person. We will give you feedback about how well it is written!
Podcast: Play in new window | Download