7 Ways to Check Your Progress
Learning a language can be a painful process when you feel like you aren't making any progress. When your second language is advanced, you might study for months without being able to notice any improvement. But don't let this bother you! You are making progress all the time, whether you notice it or not. Here are some ways to check the progress you are making.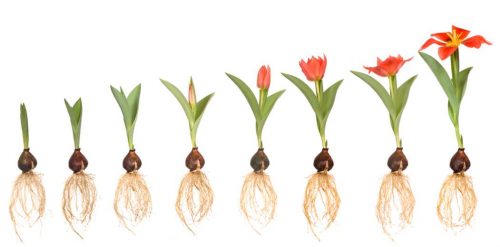 1. Be consistent:
Being consistent is one of the most important parts of progressing your language skills, but it can also make it easier to check your progress. For example, if you always write new vocabulary in the same place, you can check it from time to time to see if you remember all the new words. If after several months you have a long list of words that you don't understand, then you are doing something wrong!
Whether you are following a coursebook or not, simply keeping all your language materials in the same place will make it easier for you to look back at what you were studying a few months ago, to check if you understand everything, today.
2.Compare yourself to the CEFR framework:
The CEFR framework is a system of measuring language ability. European countries often use it as a standard for language tests, and you might hear some Europeans using it to speak about their abilities, or even put it on the CVs. It generally works like this:
A1 – Beginner
A2 – Elementary
B1 – Intermediate
B2-  Upper Intermediate
C1 – Advanced
C2 – Mastery
To decide which level you are, you can see which of these statements you agree with.  
3. Take a free online CEFR framework test:
This test should only take a few minutes and should tell you more or less what CEFR level you are. However, a more in-depth test is necessary to really know!
4. Take a general language ability test:
This test takes a little longer than the last one, but it gives a good indication of your level.
Of course, to be able to see if you are progressing, you should take tests like these a few months apart.
5. Record yourself:
This can be particularly useful if you want to check if your speaking ability or pronunciation are improving. Record yourself speaking for a few minutes. You can either read a text or (for an extra challenge) choose a random topic and improvise. A few months later, try again, and listen to the differences. Improvising is a fantastic skill that you can learn through practise like this.
Use a website like vocaroo to record, and save the recordings on your desktop so that you see them from time to time!
6. Set reminders
Using Google Calendars or any other method, set reminders for the things you have to do months in the future, like re-read something you write, re-take one of the tests that you've taken (above), or re-recording yourself speaking. This way, you can organize your progress.
7. Watch TV!
Watching films and series in your second language can be a great way to track your progress. If you watch a film twice, 6 months apart, you can see whether you understand more the second time. If there is a long series that you can watch – even better! As the series progresses, hopefully you will realise that you are able to understand more and more. If at the beginning you have to watch with subtitles, try turning them off as the series progresses.
Any other ideas?
There is one common theme between all of the methods that we have listed to track your progress – willpower.  If you want to track your progress, you will need willpower to make you check your level at different times. Have we missed anything out? Can you think of any other ways to test your progress? Let us know in the comments section below.
Podcast: Play in new window | Download