Chicxs! The ease of gender-neutral language in English compared to Spanish
Disclaimer: I am not a gender specialist – I am an English teacher who was asked by some students to address this popular issue. So here I go.
The first thing that comes to mind when I think of gender-neutral language in English is the use of 'they' instead of 'he' or 'she' when gender is unknown. Despite never being told to do this, I remember intentionally using 'they'  and 'their' in university essays purposely to avoid the 'he' and 'his' that I found in most of the books I used for reference. This was a long time before I had considered gender-neutral language, and a long time before I saw what the fight for gender-neutral language looked like in Spanish.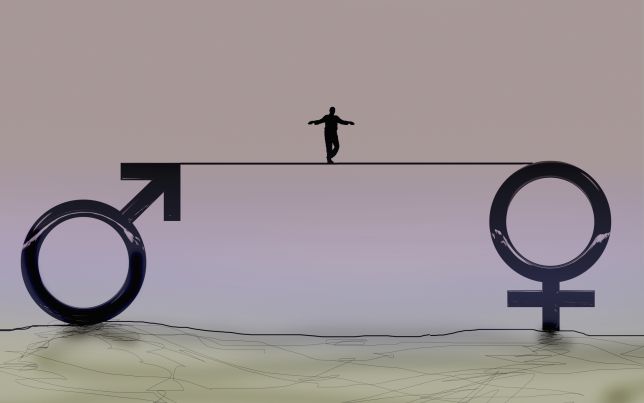 I believe that the reason that most of the world pictures God in a masculine form is because it was men, not women, who created the idea of God. I believe also that men's historical dominance over women and the world is the reason that the English word 'Man' is synonymous to 'human', although this meaning is slowly falling out of use. Lesson 1 of gender-neutral language in English: don't use the words 'man' or 'mankind' to refer to the human race.
Although I don't particularly remember any debate around the word 'man', when I was growing up, I do remember debate around job titles. When I was quite young I remember people insisting that the word 'policewoman' come into use, as it was so common for people to say 'female policeman' or 'lady policeman'. In recent years, the term 'police officer' is generally used in any formal publication, and 'policewoman' is mostly used when speaking. If you want to be the most gender-neutral possible, then say 'police officer'.
In the same way…
Firefighter has replaced fireman. It is very commonly used today.
Flight attendant is probably the most common way to refer to your in-flight helper. Stewardess (or steward) are largely unused today.
Bartender has largely replaced barman. Barmaid sounds extremely archaic!
And some less successful attempts at gender-neutrality…
Actor: It has long been said that the word actor should be used for both men and women, and in fact, the Oscars do use this term, when awarding their 'best female actor' award. However, it is still much more common to use the word 'actress'.
Waitron / Server: Neither of these terms are popular. Possibly because both 'waiters' and 'waitresses' have existed for such a long time.
First Lady: When the United States finally elects a female president, we will (probably) have the first 'First Man'.

Comparisons with Spanish
There is one main reason that I think that the calls for gender-neutrality in language are louder in hispanophone countries than anglophone countries. It's because there are more cases of obvious historical sexism in Spanish. For example, the idea that a group of 9 women and one man would be referred to in the masculine form 'ellos' simply due to the existence of the one man, is inherently sexist. This is difficult to deny. This simply does not exist in English, as the words 'they' or 'them' are naturally gender-neutral. I believe that English is naturally a more gender-neutral language. Albeit accidentally.
Here are some other Spanish terms that have been given gender-neutral equivalents, that in English are naturally gender-neutral:
Niños/niñas (niñes): Children
Todos/todas (todxs): Everyone
Alumnos/alumnas (alumn@s): Students
Chilenos/Chilenas (Chilenes): Chilians
Amigos/amigas (amigxs): Friends
Talking about how to introduce gender-neutrality in English is an interesting debate, however, I believe it has no comparison to the debate in Spanish. In Spanish the amount of words that would need to be changed to truly gender-neutralise it, would be far, far more than in English. Take this example:
I am going to take the children to their friends' house, where they will all play monopoly.
Just this short phrase would require 3 decisions of a gender to use, in Spanish. Decisions that don't have to be made in English.
The decisions we make everyday construct who we are and thus, how we speak. This can't be denied either. Over history, people have tried to find mutual respect and a common sense of freedom of choice. Major advances have been made and because we are curious and go evolving into new forms of living and thinking, many more are still to come. However, it is also true that violence and politics interfere in the search of the most well-intentioned rights. It's easy to confuse a personal fight with a common fight. Keep curious, keep learning and keep raising your voice with respect. Knowledge is power. Education is the key.
What do you think about gender-neutral language? What is it like in your country?
Podcast: Play in new window | Download