My Top 7 Free Festivals (in the world)

Yesterday I was complaining to a friend about the amount of lists that are written for the internet. Perhaps the title "Why I prefer cats to dogs" seems that it will take more of your precious time to read than "21 reasons cats are better than dogs"; that, presumably, could take you only 21 seconds to skim through. I told my friend that authors may be deliberately cutting down on creative skill in order to make lists. Even worse, I find, is when there is no particularly rounded number for the list. I'm sure that before the internet, if people saw the title "The top 18 things to do on a Thursday", they would have thought "…eighteen? Why eighteen?"
Hypocritically, I couldn't think of a good format for this article, so it's ended up as a list. I have put it in reverse order to give it a more dramatic impact. These are the best free festivals I've been to.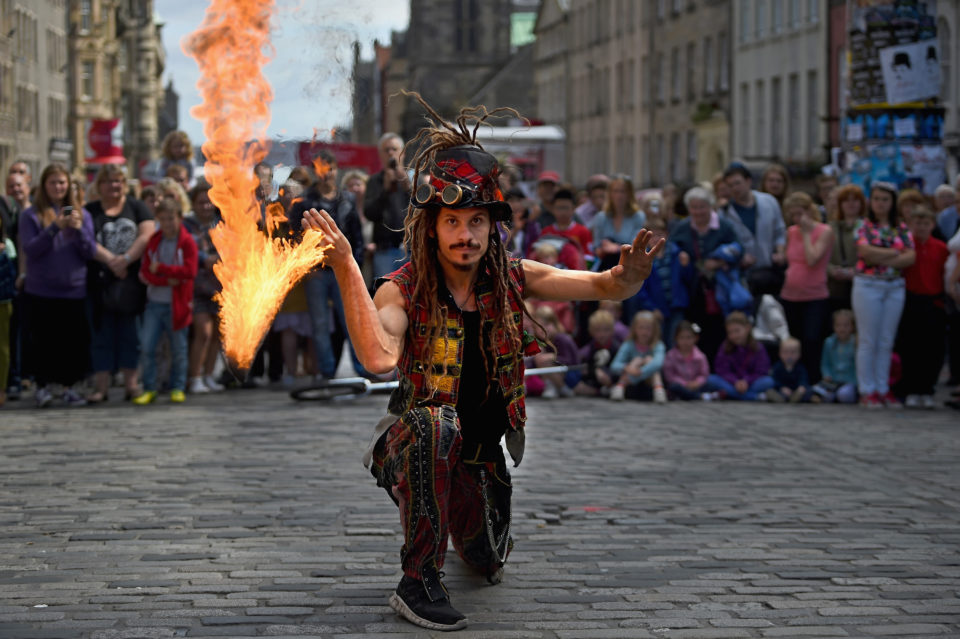 (7) Edinburgh Fringe (Scotland)
In August, the beautiful city of Edinburgh transforms into a world of performance. Although perhaps most famous for its comedy, the Edinburgh Fringe has all variety of shows; music, dance, drama and exhibitions. Although there are many acts for which you must buy tickets, there are also plenty of free shows in the street, in small venues, and in pubs throughout the city. A highlight for me was a theatre performance during a pub crawl, in which I didn't know who was an actor and who wasn't!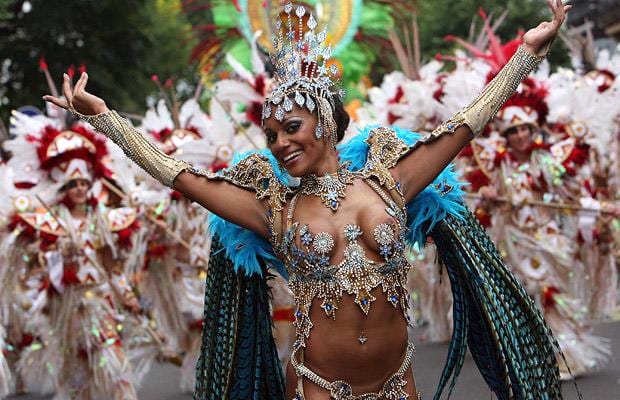 (6) Notting Hill Carnival (London)
On the same island, 400 miles south, the west London district of Notting Hill hosts a completely different event. It is named carnival despite not being held before Lent, like most other carnivals in the world. The event is mostly organised by the afro-caribbean community of London, and many people dress in extravagant costumes. I have good memories of arriving with friends, losing them, and then making more throughout the day. The Caribbean food on offer is yummy, too.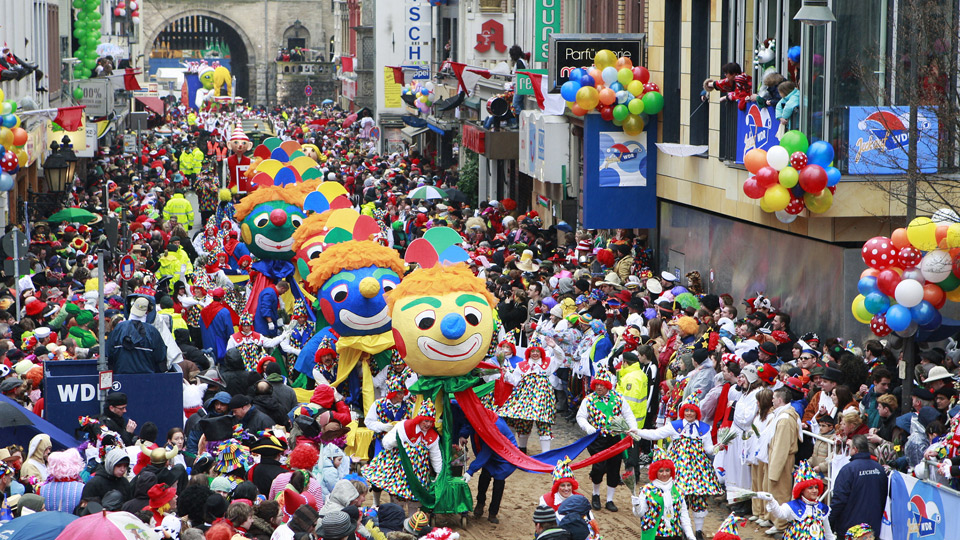 (5) Cologne Carnival (Germany)
Sticking with carnival, the German city of Cologne is home to one of the most popular Carnivals in Europe. It is very different to the Rio Carnival, with many people choosing to dress in traditional German clothing, as well as all sorts of fancy dress. One of the things I loved most about the Cologne Carnival was that everyone, from 5 to 85 years old, is in costume. As can be expected of Germany, there is a great consumption of locally produced beer.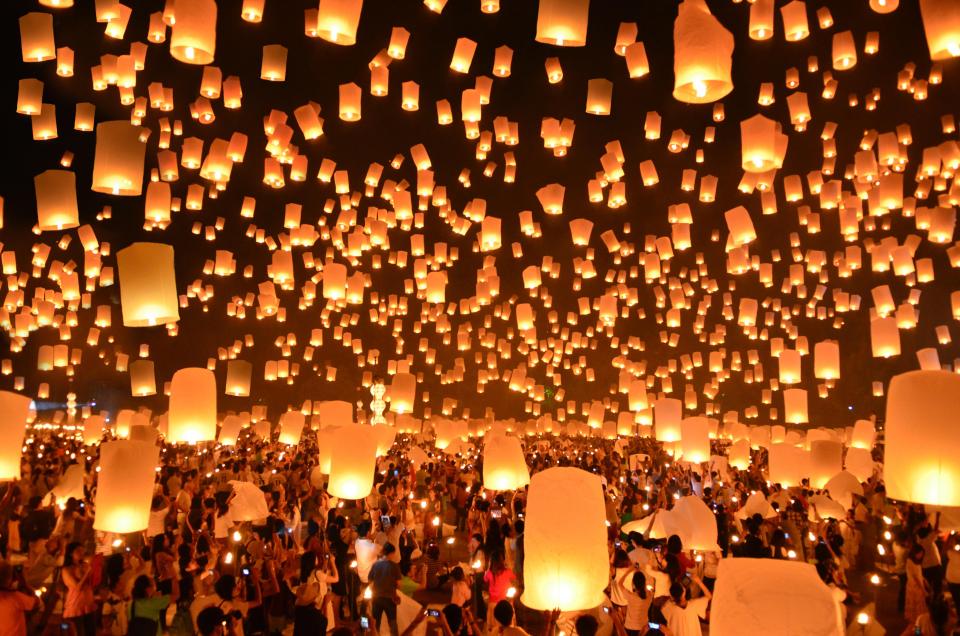 (4) Diwali (Rajasthan, India)
The Hindu festival of lights is celebrated all over India and in many other countries with Hindu populations, however, my wonderful experience of it was in Rajasthan; a beautiful state in Western India with a rich history and culture. The week leading to Diwali is probably the week in which my ears have hurt the most, as people constantly blow up all types of fireworks in the street. People dress in traditional clothes and visit their families. Houses, public places, businesses and cows are decorated colourfully. I even saw brightly decorated cow poo. Seriously.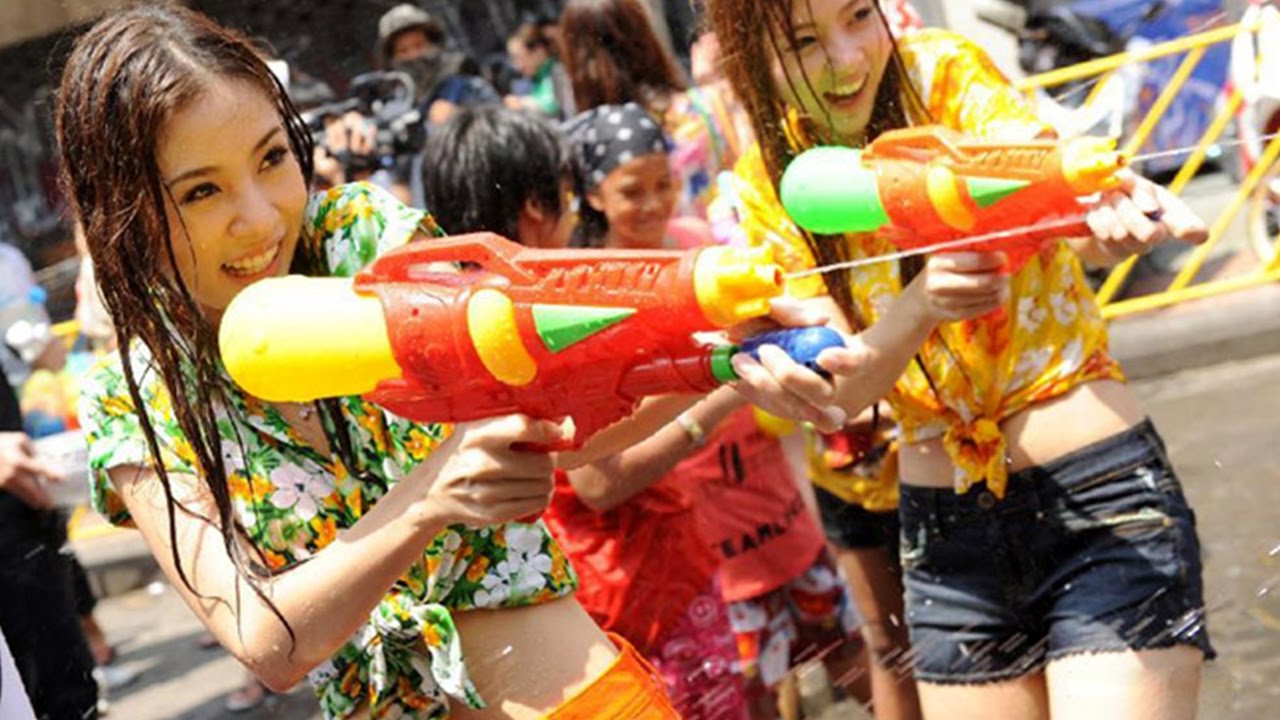 (3) Songkran (Thailand)
The whole of Thailand becomes a constant water fight for three days to celebrate the Thai new year. Fortunately, the temperature is normally above 35'C during April, when Songkran is celebrated. Visiting Bangkok during this period is a unique experience, where a simple visit to the shops can see you dodging water-pistols.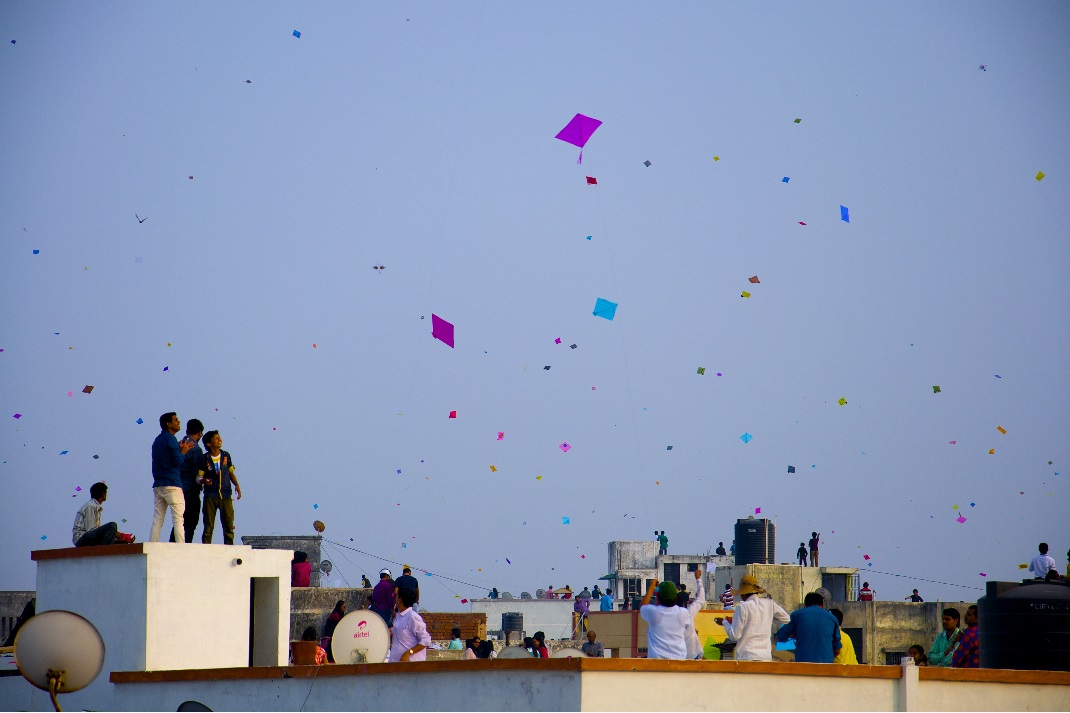 (2) Uttarayan (Ahmedabad, India)
Despite being relatively unknown, Ahmedabad is the fifth largest city in India, with around 7 million people. Just like the city they are in, Ahmedabad's festivals are relatively unknown, too, despite being incredibly huge. Uttarayan is (mostly) a kite-flying festival. If a kite-flying festival doesn't sound particularly incredible to you, try to imagine hundreds of thousands of people standing on their rooftops all flying kites at the same time. At sunset, people drop their kites and light lanterns that float into the air. Witnessing thousands of these lanterns rising up from the city is something I will never forget. Likewise, being invited onto so many rooftops during the week before the 14th January is one of my most cherished memories. For me, Uttarayan is one of the world's hidden gems.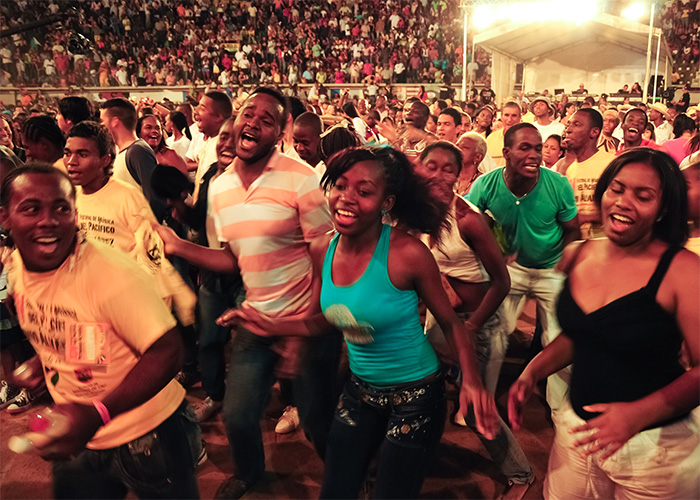 (1) Petronio (Cali, Colombia)
Cali is a warm place, in every sense of the word. I fell asleep on a bus from the Ecuadorian border to Popayan, and accidentally woke up in Cali. The locals happily informed me that it was a good time to wake up there, as 'Petronio' was about to start. During the following five days, Cali was in a constant state of party. As I walked through residential neighbourhoods people invited me into their gardens to eat or try their 'Arrechon'; a homemade creamy alcohol which was sometimes delicious and sometimes tasted like medicine.
Dedicated to Petronio Alvarez, a poet and musician, Petronio celebrates the music of the Pacific coast of Colombia, which is influenced heavily by African sounds. Afro-Colombians dominate the festivals main stage, with bands travelling from Pacific towns to play there.
The reason I consider Petronio to be the best festival I have ever seen is the pure energy of Cali during the festival. People are eating, drinking, laughing and dancing all over the place, in a way that makes me think of the Shakespeare quote "All the world's a stage…"
One word of advice: most of these festivals will be more fun to go to without children. So plan your life accordingly. Watch out for my next article "The 83 best lists on the internet."
Podcast: Play in new window | Download