Pete is Sick
Hey guys. Today we have a short monologue based around sickness. Poor Pete is not feeling so good. Let's find out why.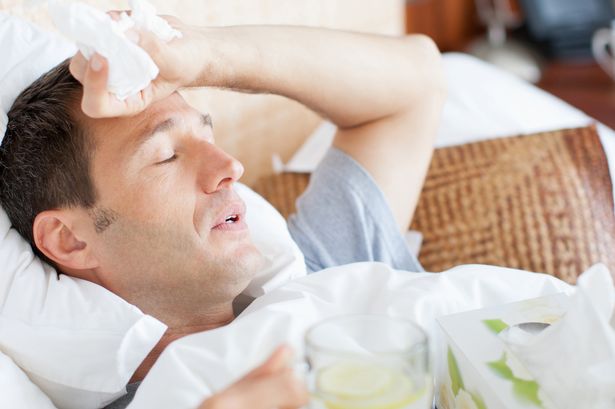 Hi there.
Buenas.
My name is Pete and I'm not feeling so good today.
Mi nombre es Pedro y hoy no me siento muy bien.
Why?
¿Por qué?
Can't you tell?
¿Me contás?
I have a sore throat.
Me duele la garganta.
My head hurts, as well.
La cabeza también.
No, it's not the Corona Virus.
No, no es el Coronavirus.
Just an ordinary cold.
Sólo un resfrío.
How do I know?
¿Cómo lo sé?
Well, I don't have a fever and I always get a cold at this time of the year.
Bueno, no tengo fiebre y siempre me resfrío para esta época del año.
I think I have the world's biggest headache.
Creo que tengo el dolor de cabeza más fuerte del mundo.
It's at least the biggest headache I've ever had.
O al menos el más fuerte que tuve hasta hoy.
My girlfiend says I should take some headache pills.
My novia dice que debería tomar algo para el dolor de cabeza.
But I can't be bothered with that.
Pero esas cosas no son para mi.
I don't like to take pills.
No me gusta tomar pastillas.
It seems so… unnatural.
Me parecen tan… poco naturales.
Unhealthy.
Poco saludables.
You just need to drink lots of water when you're sick.
Cuando estás enfermo sólo necesitás tomar mucha agua.
Oh, and stay off from work, of course.
Ah, y no trabajar, claro.
Yeah, I'm staying home today.
Sí, me quedo en casa hoy.
I can promise you that.
Eso te lo aseguro.
Do you know what I like to do when I'm sick?
¿Sabés qué me gusta hacer cuando me enfermo?
I like to lie in bed and see Netflix all day long.
Me gusta estar acostado y mirar Netflix todo el día.
Luckily, I have an awesome girlfriend.
Por suerte, mi novia es lo más.
She takes good care of me…
Me cuida bien…
Making food, tea, coffee, you name it.
Me prepara la comida, o me hace un té, cafe, lo que necesite…
She's just so fantastic.
Es grandiosa.
Oh, no. My nose is running again…
Ay no, se me caen los mocos otra vez…
And I've ran out of toilet paper.
Y me quedé sin papel higiénico.
Now I'm feeling sorry for myself.
Me doy un poco de pena.
Coughing is the worst. I hate having a cough.
Toser es lo peor. Odio tener tos.
I'm sneezing a lot, too.
También estornudo un montón.
Well, I'd better rest if I want to get well anytime soon.
Bueno, mejor descanso un poco si quiero recupearme pronto.
See you later.
Nos vemos luego.
Thanks for listening. Stay safe and flu-free. See you next time.
Gracias por escuchar. Cuidate y tratá de no resfriarte. Nos vemos la próxima.
Podcast: Play in new window | Download