That Crazy Little Thing Called Love
Welcome back to the blog. This Friday the 14th is Valentine's day, so what better time to talk about that crazy little thing called "love." Last year we also posted an article with some useful phrases surrounding love and the heart. Check it out here.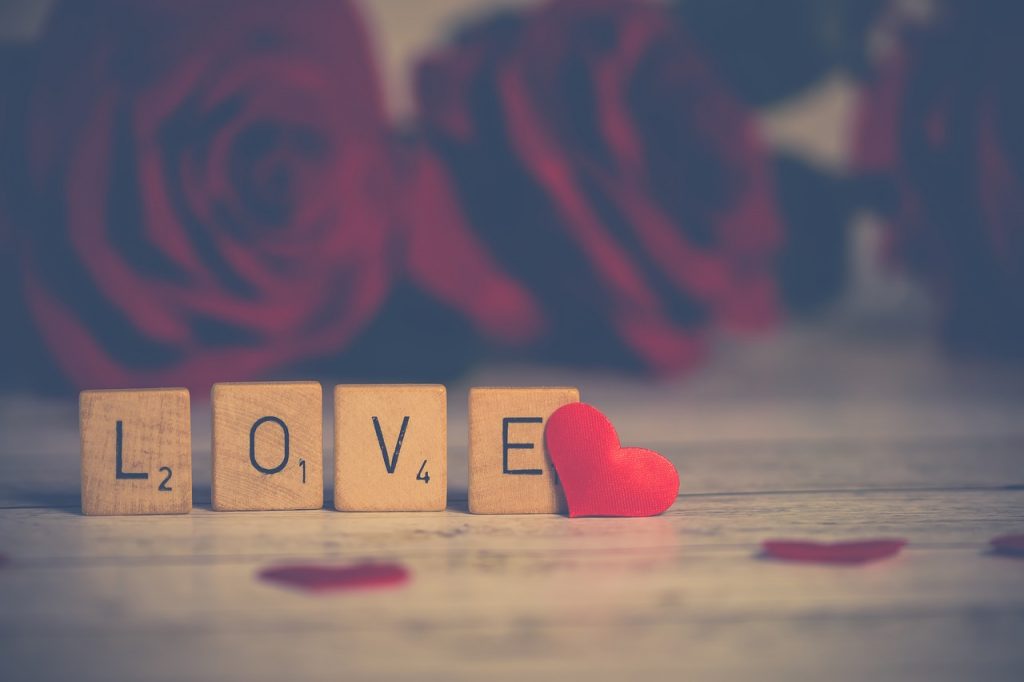 Why?
Many people want to learn English or other foreign languages because of love… Meaning, because they have an English speaking girlfriend, boyfriend or spouse. It's the best way to impress, and often the key to the heart of your beloved.
Learn their language and they'll be begging you to kiss them in no time.
Here are a few common words and phrases surrounding love.
Do you have a boyfriend/girlfriend?

It was love at first sight.

Where's your date?

I´m dating a Swedish woman.

Our first date was fantastic.

What do you think about sex on the first date?
To love

(Verb)

Love, to love, loves, loved, have/has/had loved
Love me! (imperative)

I will always love you. (future, promise)

I love you. (simple present, fact)

Martin loves me. (simple present, fact)

He loved me. (simple past)

She has always loved him. (present perfect)
More nouns and adjectives
A love affair – un romance / una aventura / un amorío

A romantic movie – una película romántica

A love letter – una carta de amor

A kiss – un beso

A cuddle – un mimo

Flowers – flores

Chocolate – like you need a translation here

Loveable – encantador / adorable

Cute – hermoso

Adorable – adorable

Lovely – bonito

Sexy – yeah

Handsome – guapo
To love an object
You probably know already, it's common in English to use the word love for very "superficial" things. You can "love" just about anything. This has somewhat devalued the word love. But basically, if you like something A LOT, you can also say that you love it.
My mom really loved this house.

His brother loves coffee.

I love your new shoes.
To be/to fall in love with someone
This is "the good stuff." It's that fuzzy feeling you get in your stomach. You can't sleep, you can't eat. You stay awake during the night and dream about your next date. What will you say? What will the future bring?
If you're experiencing these things, then you're probably "in love," or at least, "falling in love," with someone. Falling in love is the initial excitement you get when you meet someone new. They like you, you like them, you don't know why, but you have a connection.
I'm in love with you.

He's been in love with her for two years.

I think I'm falling in love with you.
To make love with someone
Okay, now this expression has a bit of a weird vibe (if you ask me). I guess it's been used in movies a lot to romanticise the act of sex. But "to make love" is simply a softer, more romantic way to say "to have sex" or "to fuck."
It's usually reserved for two people that have a deep connection. Maybe you've been together for many years, or your love is very intense.
It can, however, simply mean "to have sex." But it sounds a bit weird to say, "let's make love," instead of, "let's have sex." A little old-fashioned.
They made love together.
Bonus words
Here are a few bonus words surrounding love.
A relationship

Security

Attraction

Heterosexual or straight

Homosexual or gay

Closeness

Respect

Understanding

Passion

Erotic

Horny
Now, hopefully, you have enough to inspire, not only your English learning but also your "lovemaking."
What other words can u relate to "love"?
Enjoy, and Happy Valentine's Day!