English Conversation 2 – It's my Birthday (Es mi cumpleaños)
Welcome back to this second installment of English Dialogues. Today is Thursday the 24th of October, and in two days time, it's my birthday. So, I thought it'd be the perfect time to put together a dialogue based around this theme.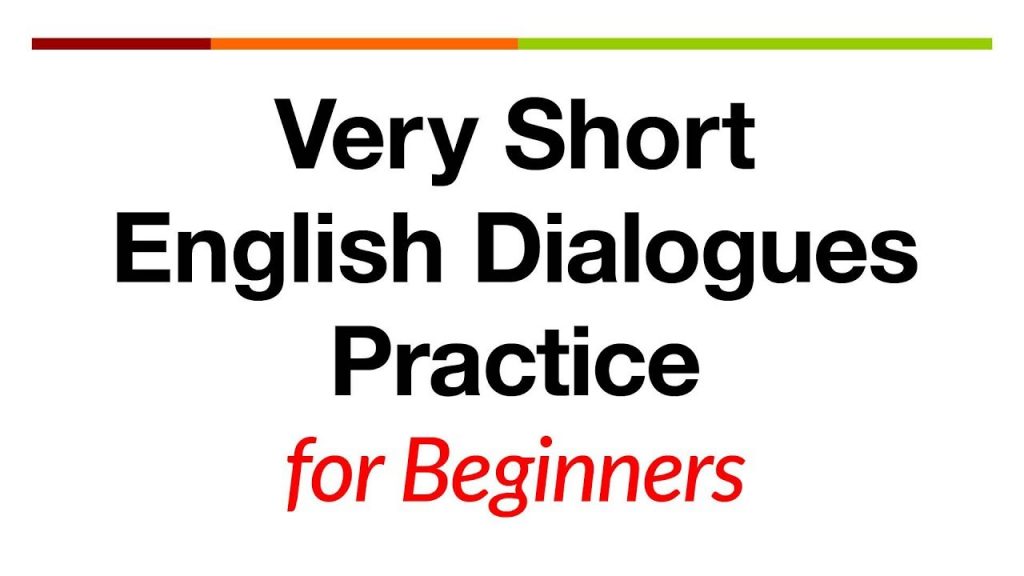 Last time, I mentioned briefly how I recommend using dialogues for your learning because they give you a real sense of how natural conversations sound. But that's not all. I mean, think about it. Our days are full of dialogues. We have conversations with each other. That's is what we do. No matter how serious or silly they may be. 
If you're living in an English speaking country, a great cheap trick for learning is to eavesdrop: this is when you listen in on what others are saying, usually without them knowing. So, when you're on the bus or walking around your town or city, listen intently to what people are saying. 
And if you want to take this a step further, you can write what the people around you are saying. Add to these dialogues. Let the natural conversations around you inspire your learning. 
Well, let's get going with today's dialogue. Today we have a conversation between two brothers: 
Mark: Hey, bro. What do you want for your birthday? 
James:  Hmm… How about a new car?
Mark: Yeah, right. You can keep dreaming. 
James: Actually, there's a new computer game I'd like. 
Mark: Okay, cool. 
James: I'll send a message to you with the title. 
Mark: Perfect. Do you have any other plans? 
James: Yeah, I'm throwing a party on Saturday. 
Mark: Where's my invitation? 
James: It must have gotten lost in the post. 
Mark: Very funny. So what time is the party starting? 
James: Around 8. 
Mark: Nice. What will you be drinking? 
James: I'm thinking about making some tasty cocktails. 
Mark: So you're planning on getting drunk? 
James: Of course. Isn't that what birthdays are for? 
Mark: I guess. 
James: And there's gonna be a ton of sweets. 
Mark: How about cake? 
James: Oh yes, there has to be cake. 
Mark: Cake is the best thing about birthdays. 
James: Yes, and I always get lots of birthday cards. 
Mark: You're so popular. 
James: Don't worry, it'll be your birthday soon. 
Keywords
How about… ? (qué tal si…?) 
So, this is a simple way to make a suggestion. I don't really have too much to say here, but you could compare it to something like: What do you think about..? 
Actually, … (en realidad, de hecho… )
Here is a little grammar point. When starting a sentence with an adverb it must always be followed by a comma. 
To throw a party (dar una fiesta) 
This is just a fun fixed expression. If you didn't know, people "throw" parties. People also "have" parties, so it's common to hear something like: I'm having a party. 
Lost in the post (extraviado en el correo) 
Here, James is making a joke, a bad joke, but a joke nonetheless. He doesn't actually think the invitation got "lost in the post" but this is something people of saying jokingly to cover their own backs. 
-ing form of a verb: I'm thinking about making (estoy pensando hacer tal cosa )
You've probably seen present tense form of the verbs used a lot. It's very common. 

Of course, this example is very literal, because when you say "I'm thinking about" you are doing that in the moment: the present. 

However, it is also used to express what you're "going to do," that is, what your about to do in the future.

 
For example, I could say: 
I will go down to the supermarket. 
But this sounds a little stiff. So, instead I would use: 
I'm going down to the supermarket. 
Other examples could be:
I'm quitting my job.  (Estoy por renunciar)
I'm leaving my wife.  (Me estoy separando)
I'm getting sick. (Me estoy por enfermar)
A… of .. .
When talking about any unit or amount of something we always add "of."
I'm only mentioning this because I know that in some other languages, this "of" omitted (left out). 
Examples:
A glass of water. (un vaso de agua)
A kilo of potatoes. (un kilo de papas)
A bag of onions.  (una bolsa de cebollas)
I hope you learned something, enjoyed the dialogue, and if nothing else, got in the mood for some birthday cake. 
See you next time. 
P.S: If you are not travelling around or living abroad, you can listen to English Conversations on Youtube, or find some Podcasts (there are some son Soundcloud and Spotify too) and radios that you like and can easily follow.
Give it a try!
Podcast: Play in new window | Download